July 31st, 2018
Are you thinking about starting orthodontic treatment? Our St. George, Utah orthodontist office works to make your first visit (and every visit after that) as comfortable as possible. There are a few things that you need to know before starting orthodontic treatment. Our staff is happy to answer all of your questions.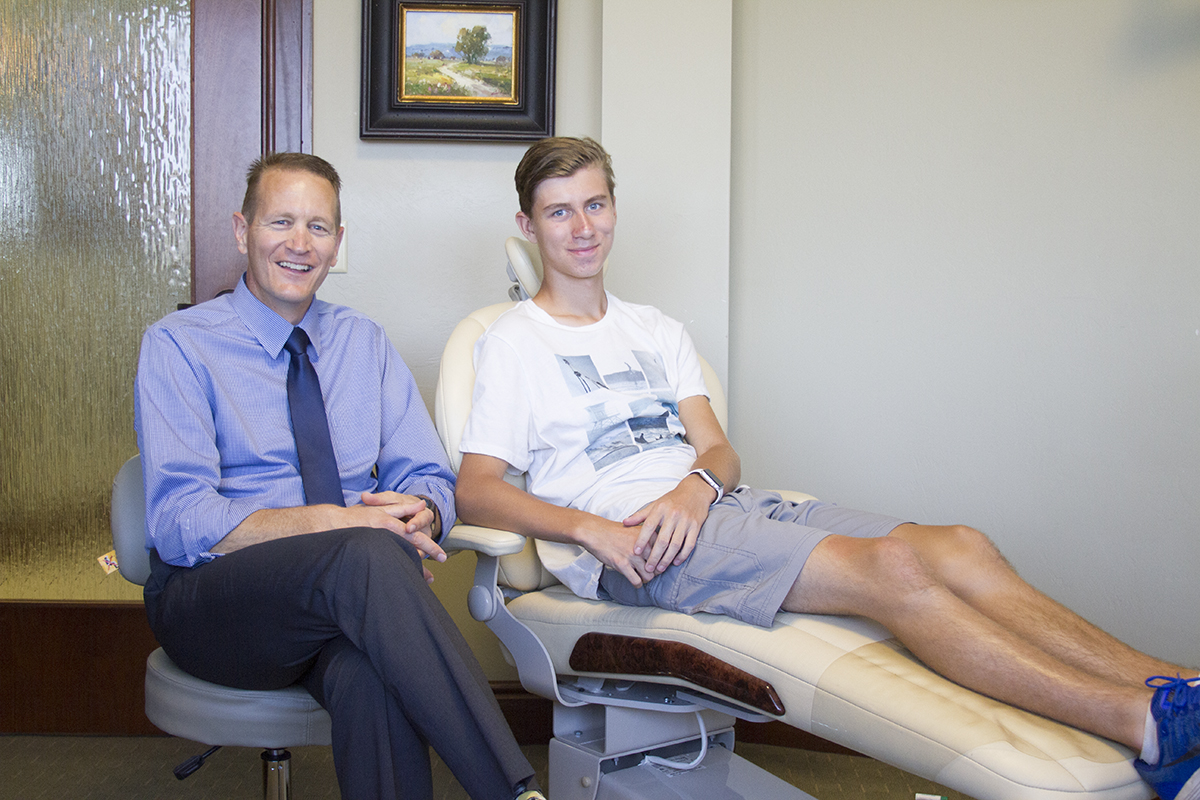 Starting orthodontic treatment is exciting, but it can also be a bit intimidating if you do not know what to expect. Dr. Erickson, as an orthodontist in St. George, Utah, wants to help make the process of starting orthodontic treatment as easy as possible.
We asked our staff to share some of the most common questions they get from new patients.
How often will I need to come into the office?
This is an important question, because we know that everyone has a very busy schedule. The frequency that you will need to come into the office will depend on how extensive the treatment that you need is.
You will need to come into the office every 6-8 weeks, depending on your treatment plan.
Starting orthodontic treatment is a commitment, and we are confident you are going to be so happy with the end results. Skipping appointments can prolong your treatment so it is important that you make your orthodontist visits a priority.
We do our best to make your visits convenient by having very short wait times and providing a variety of appointment times for you to choose from.
How will I keep my teeth clean with braces on?
One of the most frequent questions we get from new orthodontic patients is about how to keep teeth clean while you have braces on. Keeping your teeth clean is so important. We recommend continuing to have dental visits every 6 months for cleanings. 
Brushing and flossing daily helps prevent cavities and keeps your gums healthy. With braces on, you will have to change the way you brush and floss. We have tips to help you brush more effectively with braces here.
Many of our patients have had good luck using a powered toothbrush to clean their teeth more effectively.
Food can get stuck in braces so we recommend brushing after each meal, whenever possible.
What can I eat while I have braces on?
Your diet may need to change slightly while you go through orthodontic treatment. Some foods can get stuck on braces or break your braces.
Dr. Erickson says, "Try to avoid anything that is really stick or really hard. That will actually take the braces off. We also want you to avoid chewing on ice. That actually ends up not only breaking your braces, but can break your teeth as well. That way you can keep your braces on and we can shorten your treatment time."
While some foods may need to be avoided while you have braces, you still have a lot of options. We have some great food options here in St. George, Utah, and we want you to be able to enjoy as many of them as you can.
Do braces hurt?
The process of putting braces on is not a painful experience.
You'll get molds done of your teeth so we can make special trays when we put your braces on. The mold feels like mashed potatoes in your mouth, and takes about a minute to complete. This helps us make a perfect replica of how your teeth look.
We use this mold to make special trays to put your braces on. This process is called indirect bonding and makes it very easy to put braces on. You can learn more about the process we use here.
Dr. Erickson says, "When you go home, your teeth and your lips, and your cheeks are not used to braces so you will be sore for a few days. Typically we recommend, if patient's need it, to have a little bit of ibuprofen for the first couple of days. In addition to that, you may have some sore spots. Your lips and your cheeks can get a little bit sore. We give you some wax, and that will help. If you have any problems, all you have to do is call. Most of the time if something is sore we can do something about it and make you comfortable in about 5 minutes."
How much do braces cost?
The cost of braces varies, depending on the treatment that you need, and for how long. Everyone's teeth are different. We offer free consultations, including X-rays, so that Dr. Erickson can create a custom treatment plan for you and then we can let you know exactly what the cost of your individual treatment will be.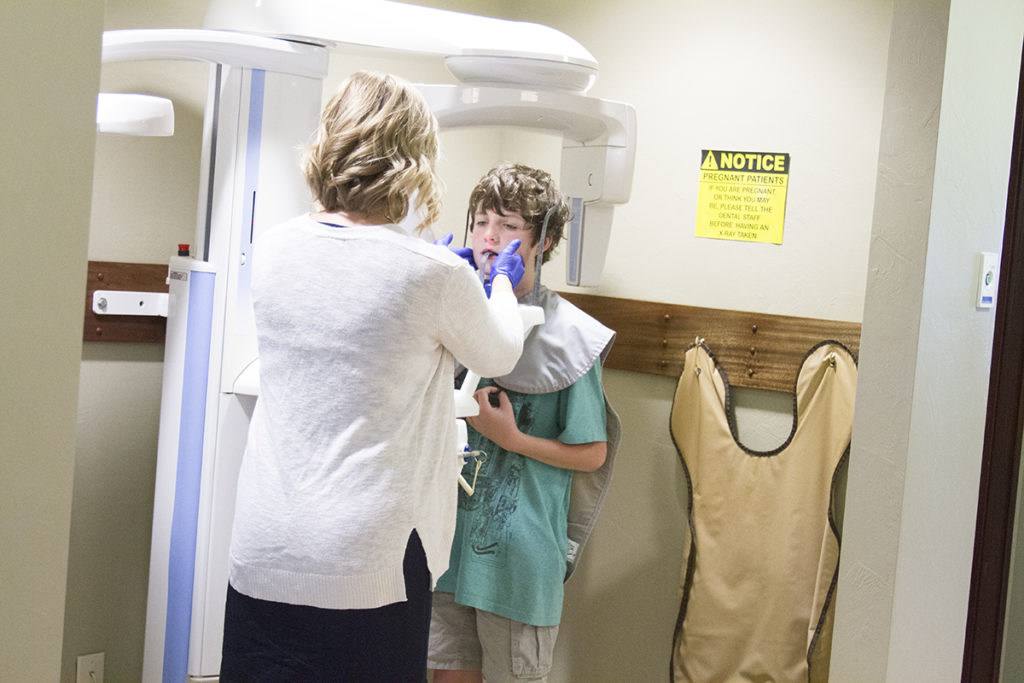 To schedule an appointment for a consultation, give us a call at (435) 673-9661.
Watch this video to see Dr. Erickson discuss 5 of the most frequently asked questions he gets.