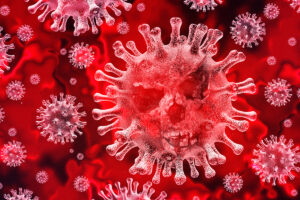 We wanted to keep you updated on our response to the coronavirus.   Here are a few brief takeaways
We will continue to see patients at our office for their regularly scheduled visits. 

We will continue to use appropriate precautions, including appropriate sterilization and sanitation procedures. That being said, there will be less handshaking and more fist-bumping.  

We will be following recommendations from the Centers for Disease Control and Prevention (CDC), and recommendations from state and local government.  The CDC's updated recommendations are available at:

https://www.cdc.gov/coronavirus/2019-ncov/index.html

We will continue to keep you updated with any changes to how we normally deliver orthodontic care.  
We would also ask that you please do the following:
Call and reschedule your orthodontic appointment if you have a fever and flu-like symptoms or you have been exposed to someone who is suffering from those symptoms.  

Call us if you have any questions

Practice great hygiene. 
Here is some information from the CDC:
Household members should follow normal preventive actions while at work and home including recommended hand hygiene and avoiding touching eyes, nose, or mouth with unwashed hands.
Additional key times to clean hands include:

After blowing one's nose, coughing, or sneezing

After using the restroom

Before eating or preparing food

After contact with animals or pets

Before and after providing routine care for another person who needs assistance (e.g. a child)

Household members should

clean hands

often, including immediately after removing gloves and after contact with an ill person, by washing hands with soap and water for 20 seconds. If soap and water are not available and hands are not visibly dirty, an alcohol-based hand sanitizer that contains at least 60% alcohol may be used. However, if hands are visibly dirty, always wash hands with soap and water.

 You can find more information at 

https://www.cdc.gov/coronavirus/2019-ncov/community/index.html
We are also accepting new patients, and are happy to see your friends and family for an initial consultation.
Like you, we look forward to moving past this situation and are grateful for your patience as we work together to Create Confident Smiles.  
Have a great Spring Break!
Dr. Jeff Erickson and the Team and Orthodontic Specialists