April 7th, 2022
One of the things we love about being a St. George, Utah orthodontist is how many great stories we get to hear about teachers making a difference in the lives of our patients.
Last month we asked our patients to nominate a Washington County School District teacher who has made a difference in their lives. Now the nominations are in and it is time to vote!
We will be issuing three classroom grants to Washington County School District Teachers:
$500 – One Elementary School Teacher
$500 – One Middle / Intermediate School Teacher
$500 – One High School Teacher
How to Vote
You can vote in the office during your next orthodontic visit or submit your vote here. 
Votes must be in by April 30, 2021
Meet the Teachers
Elementary School Teachers

Washington County School District Intermediate School and Middle School Teachers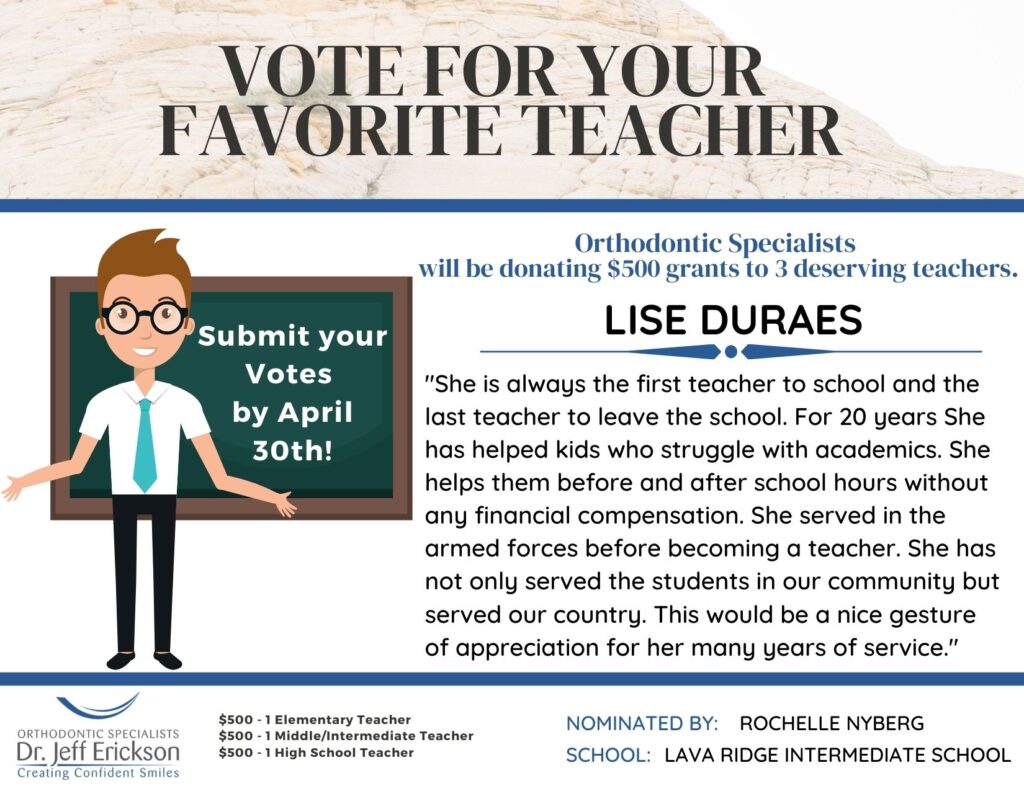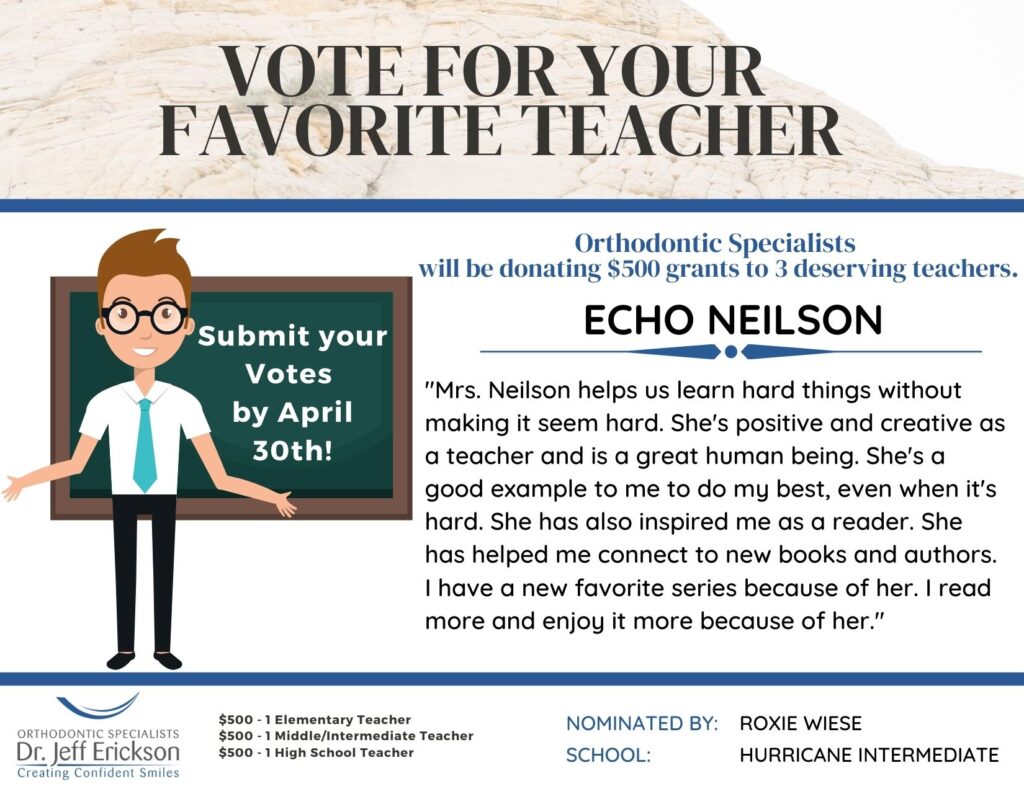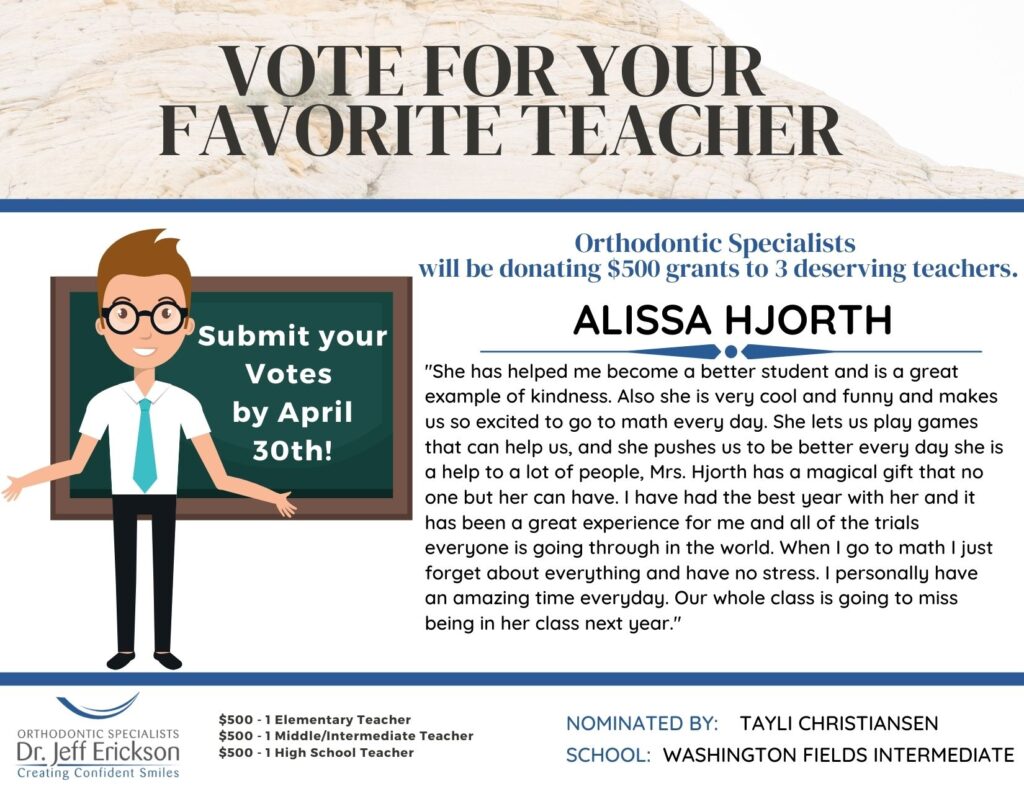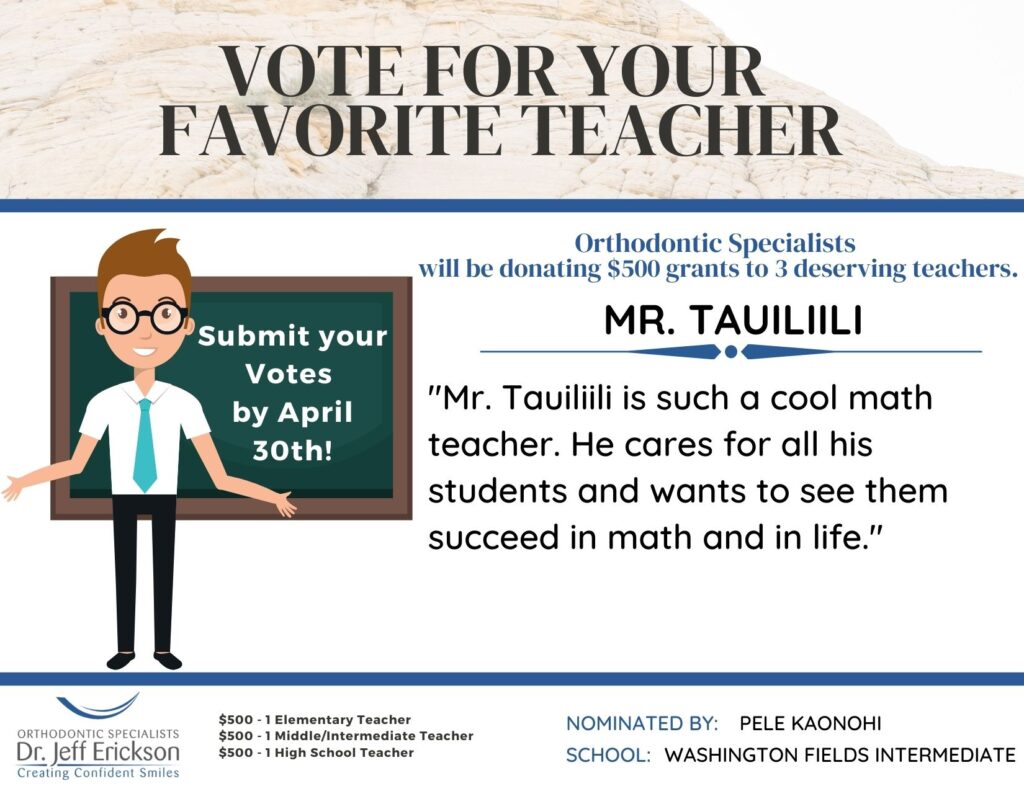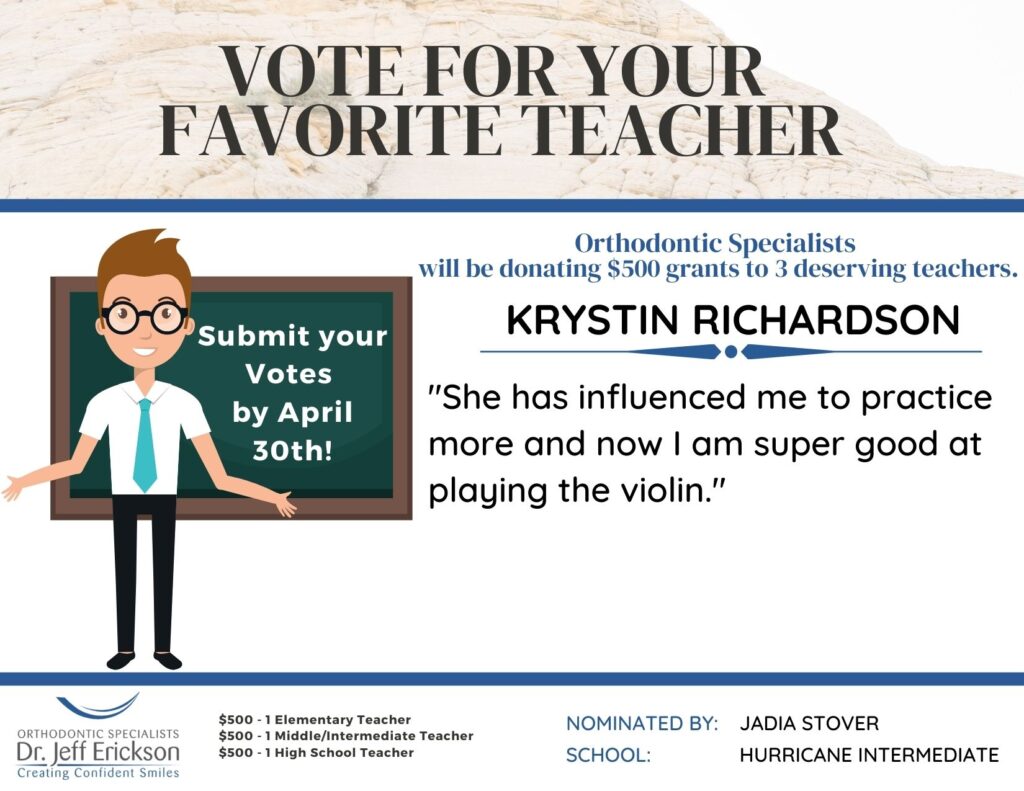 Washington County School District High School Teachers